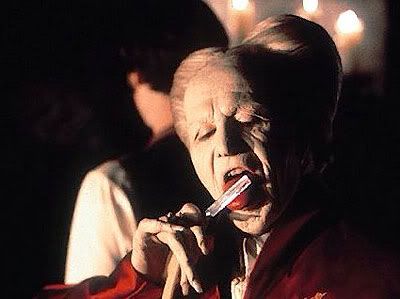 I was 13 in 1992 when I saw "Bram Stoker's Dracula," and it changed my life.
Francis Ford Coppola's take on the classic 1897 vampire novel might not be the definitive film version that its title suggests (another studio owned the rights to the simpler title "Dracula"), but it is a gorgeous motion picture, an immersive experience that presents the infamous count and his tale as never realized before.
Coppola, stinging from the critical and fan backlash against "The Godfather: Part III" (1990), originally intended his "Dracula" to be a small, low-budget film with the goal of winning him some measure of independence from the Hollywood studios. His ambition, though, could not be contained, and his little movie grew into a $40-million, centuries-spanning epic.