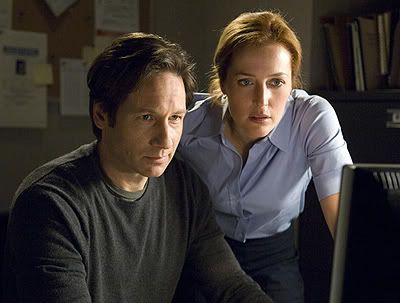 It turns out that there aren't nearly as many would-be believers today as there were a decade ago.
The X-Files: I Want to Believe
opened in theaters last weekend to the tune of about $10 million in domestic box office receipts—roughly one third of the opening weekend tally of the first
X-Files
feature in 1998.
As an
X-Files
fan, I enjoyed the new movie. There is comfort just in spending time with Fox Mulder (David Duchovny) and Dana Scully (Gillian Anderson) six years after the series ended. But it's far from a triumphant return and unlikely to win over non-"X-Philes."
Written by series creator Chris Carter, who also directed, and longtime collaborator Frank Spotnitz,
I Want to Believe
ignores the confusing alien/government conspiracy plot in favor of the "monster-of-the-week" format. It is anything but a "standalone" story, however.