... According to me, anyway. Keep in mind that I have had a busy year and have not been able to see some of the smaller, more obscure titles that are appearing on many critics' year-end lists. So take this for what it's worth.
1. (tie) THE DARK KNIGHT/WALL•E
This might be the easy way out, but how I can choose between the two best films of the decade without "lord" and "rings" in their titles?
Pixar Animation's
WALL•E
is pure movie magic, that rare film with the power to unite an audience of all ages in absolute delight. Written and directed by Pixar veteran Andrew Stanton (
Finding Nemo
), it draws much of its inspiration from some of the movies' earliest stars—comedians like Chaplin and Keaton—with its near-silent first half and its endearing hero, Waste Allocation Load Lifter, Earth-class, better known as WALL•E.
Left alone for hundreds of years to clean up the refuse of a ruined Earth, WALL•E finds his soulmate in a sleek, high-tech search robot—known as an Extra-terrestrial Vegetation Evaluator, or EVE—sent to bring any sign of life back to the humans who now live on a giant spaceship run by a greedy corporation.
WALL•E and EVE embark on one of the movies' great romances, teaching the inhabitants of the spaceship a thing or two about love and companionship along the way.
The movie is packed with great moments. My favorite: WALL•E, examining his newest trinkets after returning home from another day's work, is baffled by a spork—does he file it away with his forks or spoons? A small, seemingly insignificant moment, yes, but it's indicative of the innocence and sheer joy that permeates the entire picture despite its rather bleak outlook on our future.
As for
The Dark Knight
, what else can be said about Christopher Nolan's masterpiece of a sequel to his
Batman Begins
(2005)?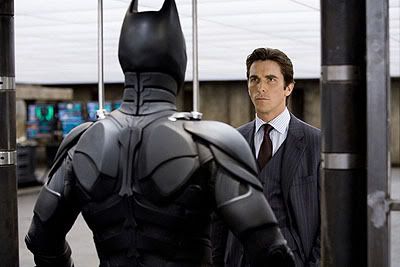 It grossed nearly $1 billion worldwide, becoming the second biggest movie of all time. With awards season heating up, we should be hearing a lot more about it. In addition to a slew of technical nominations, nods for best picture, director and supporting actor (Heath Ledger) are likely.
The Dark Knight
is one of the great modern crime epics, a film of deep moral complexity and characters forced to make impossible decisions. The Joker (Ledger) is, in his own words, "an agent of chaos," and Nolan, along with his co-writer, his brother Jonathan, plays on our natural fears of such a state—fears that have only become more immediate in the wake of the economic crisis.
Christian Bale returns to the Batsuit as multimillionaire vigilante Bruce Wayne, who continues his crusade against Gotham City's criminal underworld. The arrival of The Joker, "a better class of criminal," throws off his entire moral compass. What good has Batman done if he is the inspiration for such a madman? Bale's work here is stellar, but he—and everyone else in the movie—is overshadowed by Ledger, whose performance, made even more haunting by his death last January, will go down as one of the all-time greats. Even Jack Nicholson's take on the character in Tim Burton's
Batman
(1989) pales in comparison.
Ledger creates a frightening figure. It starts with his physical appearance—a tangled mess of hair; greasy white facepoint that deteriorates as the movie progresses; sloppy red lipstick; and scars that keep his face locked in a permanent smile (he tells two entirely different stories about how he got those scars). It continues with his mannerisms—shuffling and shambling about; speaking in an off-putting cadence, with pauses to lick his lips, lizardlike. It all adds up to a mesmerizing performance. He is a force that cannot be denied, yet another gifted artist taken long before his time should have been up.
When it comes to action, Nolan has upped the ante from
Batman Begins
. A whole lot of stuff goes boom—and yes, those are real explosions—and the director does it in style.
It is rare for art and commerce to intersect in such perfect harmony. In 2008, it happened twice.
3. FROST/NIXON
This dramatic retelling of the British talk show host David Frost's (Michael Sheen) series of interviews with the disgraced President Richard Nixon (Frank Langella) is the most unlikely of thrillers. Directed by Ron Howard, working from Peter Morgan's adaptation of his own stage play, and with a powerhouse performance by Langella, this is riveting filmmaking from beginning to end.
4. THE CURIOUS CASE OF BENJAMIN BUTTON
David Fincher goes sentimental without being cloying in this beautiful, heartbreaking movie written by Eric Roth (
Forrest Gump
) and based on an F. Scott Fitzgerald short story. Brad Pitt is the title character, who ages in reverse throughout the 20th century. The visual effects, production design and cinematography are astounding, but it is the love story at the movie's core that leaves the biggest impression.
5. FORGETTING SARAH MARSHALL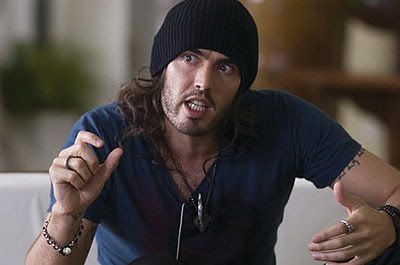 This comedy, written by leading man Jason Segel, is every bit as funny and heartwarming as the Apatow Company's most popular films (
The 40-Year-Old Virgin
,
Knocked Up
,
Superbad
). Segel, Kristen Bell and Mila Kunis, all known primarily as TV actors, look to have bright futures on the big screen. The breakout star, though, is British comedian Russell Brand as the vapid rock star Aldous Snow—he's set to appear in a spinoff movie (
Get Him to the Greek
).
6. HELLBOY II: THE GOLDEN ARMY
The unheralded Ron Perlman gives another pitch-perfect performance as the cigar-chomping, kitten-loving, humanity-saving demon known as "Red," and director Guillermo del Toro lets his imagination run wild in this sumptuous feast for the senses. This is
The Empire Strikes Back
to the first movie's
Star Wars
.
7. IRON MAN
What a year for superhero movies. Robert Downey Jr. was an unlikely casting choice but proved to be exactly what this film needed, bringing his trademark charm and sarcastic humor to the role of billionaire-industrialist-turned-vigilante Tony Stark.
8. GHOST TOWN
This criminally-overlooked film by writer-director David Koepp is an absolute delight, balancing healthy doses of both humor and pathos. Ricky Gervais is a curmudgeonly dentist who briefly dies on an operating table, then sees ghosts everywhere. One of them (Greg Kinnear, who had a banner year between this and
Flash of Genius
) pesters him into breaking up his widow's impending re-marriage.
9. TROPIC THUNDER
It was a good year for comedy, too, and none was sharper than Ben Stiller's vicious skewering of Hollywood. Who steals the show? It's a toss-up between Robert Downey Jr. as a Method actor who has his skin dyed to play a black character and a nearly unrecognizable Tom Cruise as a vile movie studio head.
10. TRAITOR
This is another movie that few people saw and even fewer appreciated. Maybe I'm biased because it features two of my favorite actors (Don Cheadle and Guy Pearce), but this is the best film about terrorism I have seen in several years.